Vale Dr Jan Schapper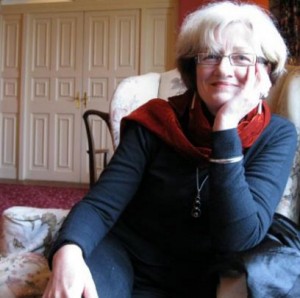 It is with great sadness that we note the passing of Jan Schapper who died on 24 September, 2014, following a long battle with cancer. Jan was a co-founder of ABEN and a passionate critical business ethics scholar. Today marks the first ABEN event at which Jan will not be present.
Jan was born in 1951 in Victoria, Australia, and was one of three sisters from a family of school teachers with communist ideals. She studied her Bachelor of Arts and Diploma of Education at La Trobe University in Melbourne, and initially went in to teaching after graduation. Her career then followed a number of different paths, she worked as a rehabilitation consultant, union organiser, and in HIV/AIDS health promotion before she joined Monash University as an academic in the mid-1990s. She worked at four different campuses of Monash's Department of Management over nearly 15 years, before returning to her alma mater in 2010 as a senior lecturer in the (former) Graduate School of Management. Jan retired in 2013.
As a scholarly community, we have been fortunate to experience Jan's quiet determination to bring her political critique, moral awareness and relationality to management research and education. Deeply immersed in feminist, Marxist and psychoanalytic scholarship, Jan's research interests included higher education (notably internationalisation issues and student research skills development), critical approaches to business ethics and CSR, and workplace equality and diversity. At Monash University, Jan developed the first Master's level units in business ethics and CSR, and at La Trobe University, taught MBA subjects in business ethics, diversity, CSR and business in society. Jan was an outstanding educator whose unsurpassed teaching, mentoring and supervision skills had a profound and personal impact on hundreds of students.
Jan wanted to make a contribution, and to get to the things that mattered, especially teaching and learning. Jan was co-founder of the Australasian Business Ethics Network (with Campbell Jones and me in 2010), she co-convened the 2010 ACSCOS (Australasian Caucus of the Standing Conference on Organizational Symbolism) conference in Melbourne (with Julie Wolfram Cox) and was co-chair (with Gavin Jack; 2010-15) of the Critical Management Studies Division in the Academy of Management. Jan was especially concerned to bring critical and ethical pedagogy to teaching and learning, and to ensure that it provides a supportive and friendly forum in which future scholars can develop their work. Jan contributed in a way no other person could have. As ABEN members, we should honour Jan's legacy by continuing to build our community of scholars.
Those of you who knew Jan would have had the privilege of experiencing her extraordinary presence and energy; they were as subtle as they were singular. Her way of being was very definite, yet without being imposing. She brought thoughtfulness and respect to every endeavour and interaction in her life. Jan is survived by her husband Rob, and her son Joe (who is expected his first child in January). On behalf of all ABEN members, we send our deepest condolences to Jan's family and friends.
Michelle Greenwood and Gavin Jack
ABEN 2014 Conference, Sydney, 1st December 2014