The Jan Schapper Scholarship for Emerging Critical Business Ethics Scholars
The Jan Schapper Scholarship in Critical Business Ethics was founded in 2015 to provide encouragement and support for a PhD student, earlier career researcher, or other worthy recipient, to participate and present research that develops a critical approach to business ethics at the ABEN annual meeting. The initiative is being supported by Michelle Greenwood (Monash University), Campbell Jones (University of Auckland) and Carl Rhodes (University of Technology Sydney). We acknowledge the generous and thoughtful contribution from the Critical Management Studies division of the Academy of Management and several individual donors.
The Scholarship honours the memory of Dr Jan Schapper, co-founder of the Australasian Business Ethics Network (ABEN) in 2010. Jan was born in 1951 in rural Victoria, Australia. She studied her Bachelor of Arts and Diploma of Education at La Trobe University in Melbourne. After a career in teaching and trade unions, she joined Monash University as an academic in the mid-1990s, gaining her PhD in 2004. She worked at Monash's Department of Management for 15 years before returning to La Trobe in 2010. Jan retired in 2013. Deeply immersed in feminist, Marxist and psychoanalytic scholarship, Jan's research interests included higher education, critical approaches to business ethics and CSR, and workplace equality and diversity.
Jan wanted to make a contribution, and to get to the things that mattered, especially teaching and learning. She was especially keen that as a scholarly community we pay attention to questions of critical pedagogy, teaching and learning, and to ensure that we provide supportive and friendly environments in which future scholars can develop their work. Jan died surrounded by her family and friends on September 24, 2014. It is deeply fitting that this award is named in Jan's honour.
If you would like to acknowledge Jan's contribution by making a donation to this scholarship, please contact Michelle Greenwood (michelle.greenwood@monash.edu) and she will provide you bank details. Any donation to support this important endeavour, no matter how large or small, would be greatly appreciated.
***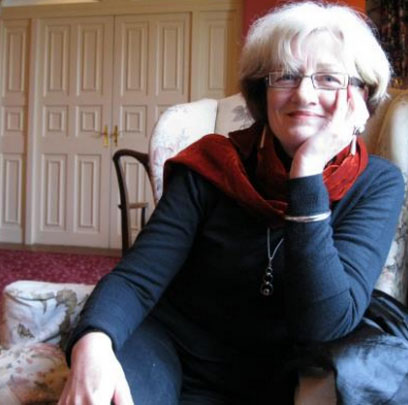 Jan Schapper Scholarship Submissions
Calls for the JS Scholarship coincide with the annual conference. The submission deadline is 8 October 2023.
Submissions should be sent to the conference submission email with the subject line stating the submission is for the JS Scholarship.
Full papers are accepted from early career researchers and research students e.g. PhD, Hons.
Papers are expected to be 8-10,000 words including references, tables and figures. Please include an abstract of 150 to 250 words. Formatting of the paper should be professional and consistent e.g. APA7.
Each year the JS Scholarship recipient will be awarded conference registration, award certificate and approximately $500 AUD (amount is reviewed on yearly basis).
Any questions on the JS Scholarship can be directed to the ABEN Chair.