CALL FOR CONFERENCE PAPERS
From 30 November to 1 December 2023, the 13th Annual Australasian Business Ethics Network Conference will be hosted by Macquarie Business School, Macquarie University in the Sydney city campus.
This will be a hybrid event offering face-to-face presentations and networking along with the option of online presentations.
All submissions to the conference – extended abstracts or full papers – will be peer reviewed.
Register for the Conference and HDR workshop
The registration for our event is hosted by Eventbrite. To register, please click here
The conference venue is located in Sydney City centre and is a 5-minute walk from Wynyard train station. The Sydney CBD offers several accommodation options along with sightseeing opportunities including the Rocks, Botanical Gardens, Chinatown, different museums and art galleries, and ferry access to Taronga Zoo or Manly – for delegates and/or their partners.
Contact Us
Inquiries concerning general information about the conference should be addressed to the conference convenor, Professor Grant Michelson, Macquarie Business School, Sydney grant.michelson@mq.edu.au
For all other questions, please email submissions@aben.org.au
Conference Themes
Our three conference themes can be treated as independent as well as inter-dependent. This is deliberate to ensure sufficient scope and space for debate and dialogue. We welcome broad inter-disciplinary and theoretical/conceptual and empirical contributions; the conference offers a forum through which various ethical and sustainability-oriented challenges in business and society can be discussed.
The theme of 'stakeholders' is well known and frequently used to understand both converging and competing interests among various individuals and collective actors and institutions. Embracing inclusive stakeholders design, we invite colleagues to focus on exploring the interplay between local, regional, national, and international stakeholders and how they can either dis-able or enable meaningful analyses of problems.
The theme of 'struggles' recognises that ethics is an inherently political process which often precipitates activism by stakeholders to achieve necessary change and innovation. Contestation emerges over different priorities, goals, and desired outcomes. Change isn't always accepted or welcome due to existing power relationships that benefit from maintenance of the status quo.
The theme of 'solutions' highlights that stakeholders and those seeking change often propose normative and prescriptive outcomes to meet contemporary ethical and sustainability challenges. We invite colleagues to explore and discuss, with a focus on process and outcomes, how solutions can be designed and implemented; when do they work, under what circumstances, and in what contexts/settings?
Potential Session Topics
In addition to business ethics, corporate social responsibility, and sustainability, the conference invites colleagues and postgraduate students (Masters and PhD) and their topics from a variety of disciplinary areas including, but not limited to, Accounting, Business Education, Economics, Finance, Human Resource Management, Information Systems, International Business, Law, Management, Marketing, and Operations & Supply Chain Management.
Sessions can be organised around topics such as but not limited to:
Artificial Intelligence (AI);
Technology and business ethics;
Teaching and business ethics;
Ethics in the gig economy;
Corporate governance and systemic corruption;
Business and human rights;
Indigenous rights;
Gender equality; and
A range of 'wicked' problems or grand challenges such as climate change, modern slavery, and poverty.
Submission requirements
Short abstract
Conference authors are encouraged to submit extended abstracts up to 750 words.  Abstracts should be emailed to submissions@aben.org.au Authors will be notified of acceptance by 4 September.
All submissions to the conference – extended abstracts or full papers – will be peer reviewed.
We have received several requests to extend the ABEN Conference Abstract submission date. To ensure you all have enough time and capacity to finalise your work in what we know is a busy teaching period, we decided to extend the deadlines for the abstract and full paper submission.
Please see below for more details.
New Key Dates
Deadline for submission of extended abstract – 30 August 2023
Deadline for full paper – 10 September 2023
The extended abstract should include a title, author(s) name(s) and their institutional affiliation, contact information (email and telephone), main ideas of the paper, and selected bibliography (optional).
Full paper
It is optional if conference authors wish to submit a full paper for review by the ABEN committee. This possibility is available if institutional funding requires a full paper to be submitted for consideration.Full papers should be emailed to submissions@aben.org.au The deadline for a full paper is 10th of September.
Postgraduate and HDR student workshop
The Postgraduate and HDR student workshop will be held from 1.30 to 4.30pm (AEDT) on Wednesday 29th November at the main campus of Macquarie University in North Ryde. There is no cost to attend the Postgraduate and HDR student workshop which will also be offered in hybrid (face-to-face and online formats).
EOIs, short bio and/or research summaries should be sent to Chamila Perera at chamilaperera@swin.edu.au by 31 October 2023. Registration is free of charge.
HDR Support for attending the Conference
To encourage HDR engagement in not only the Postgraduate & HDR Workshop, but also the main conference, ABEN will offer a 50% registration fee subsidy for those students who want to 1) only attend or 2) attend and present at the main conference – in-person.
If you are a postgraduate and/or HDR student, please have your supervisor (or relevant subject coordinator) email submissions@aben.org.au with a short statement of support for your attendance at the ABEN conference. Please ensure you are cc'd into this email. A code for your subsidy will then be emailed directly to you, which can be used on the Eventbrite page when booking your ticket.
Also, thanks to the generosity of an ABEN member, we are able to offer a full bursary to research and coursework students who want to:
1) only attend or
2) attend and present at the main conference – virtually.
If you would like to seize this opportunity, please email submissions@aben.org.au with a few statements explaining why you would like to attend the ABEN virtual conference.
Additional Funding Opportunities for PhD Students
Jan Schapper scholarship in critical business ethics
As in previous years, the Jan Schapper Scholarship in Critical Business Ethics is being offered for a PhD student, early career researcher or other worthy recipient. Read More
Ecstra Foundation, is offering up to $10,000 scholarship, in the form of either two research grants of AU$5,000 or one $10,000 depending on the quality and scope of the project/s.Read More
Registration – Early Bird Registration by 31 October 2023
 It is essential for all participants including delegates, speakers, and guests to register online with payment of the applicable registration fee. Registration details will be provided by 1 September 2023.
Register Now for the Conference and HDR workshop
The registration for our event is hosted by Eventbrite. To register, please click here
Registration Fees
Early Bird Before

31 October

After   October 31
Conference Dinner

30 November

HDR Workshop Only
In person* – full
$250
$300
$65
In person – student
$180
$220
$65
Free
Virtual – full
$100
$120
Virtual** – student
$80
$100
Free
*In-person registration fees include catering (lunches and teas) but exclude the conference dinner.
**Students wishing to take advantage of the bursary to participate on-line for free, should have their supervisor or subject coordinator email submissions@aben.org.au with a short statement of support.
Key Dates
Call for Papers – Now open submissions@aben.org.au
Registrations open via Eventbrite – 20 June 2023
REVISED Deadline for submission of extended abstract – 30 August 2023
REVISED Deadline for full paper – 1o September 2023
Notification of accepted extended abstract – 4 September 2023
Notification of accepted full paper – 30 September 2023
Deadline for Submissions for Jan Schapper Scholarship & Ecstra Grant – 1 October 2023
Deadline for Submissions to Postgraduate and HDR Student Workshop – 31 October 2023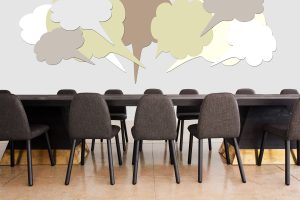 ABEN 2023 Conference Organising Committee
Conference Convener: Professor Grant Michelson
HDR Coordinator: Dr Chamila Perera
Chair: Dr Alessandro Bressan
Deputy Chair: Dr Alice Gibson
Secretary: Dr Sanjukta Choudhury-Kaul
Dr Felicity Small
ABEN 2023 Advisory Committee
Dr Saima Ahmad
Duncan Brown
Assoc Prof Tim Butcher
Dr Melissa Wheeler
Dr Alain Neher